Achieving the aesthetic, straight smile you have always wanted can be truly life-changing. ClearCorrect™ is a form of clear braces that create an ideal solution for many teens and adults to straighten crooked teeth. Offered by Port Clinton Dental Care in Highland Park, IL, this orthodontic treatment allows patients to achieve a more symmetrical smile without wearing conspicuous metal braces. Dr. Michael Wasserman is committed to offering advanced options to help patients experience the benefits of a cosmetically-enhanced smile, and can tailor this treatment to your goals.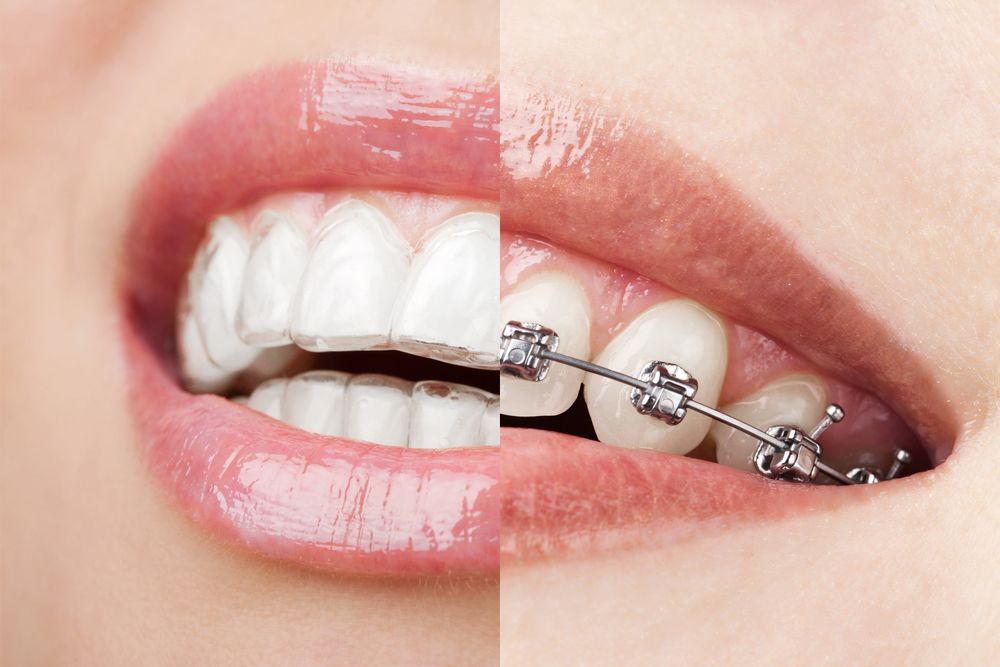 About Our Clear Braces
The ClearCorrect system utilizes a series of individualized aligners worn in specific sequence. Created with computerized precision, custom aligners are designed to address your specific needs efficiently and effectively. In widespread use for over 10 years, the ClearCorrect orthodontic system has proven effective for many types of malocclusion, including:
Overcrowding
Gaps between teeth
Rotated teeth
Candidates for ClearCorrect will have all their permanent teeth erupted, with concerns about mild to moderate orthodontic flaws. For extreme bite issues, traditional braces are sometimes a more appropriate option.
Advantages of Treatment
ClearCorrect offers many benefits over other teeth straightening methods, including:
Subtlety – Clear aligners allow you to straighten your teeth discreetly. Because they are virtually invisible to the eye, acquaintances and co-workers are unlikely to notice you are wearing braces.
Dietary Freedom – Since aligners are removed for meals, you can enjoy your usual diet without concerns about trapped food or damage to wires and brackets.
Improved Hygiene – The removable aligners make it easy to keep teeth clean and breath fresh with your usual hygiene routine.
Comfort – Made of smooth plastic instead of metal wires and brackets, ClearCorrect braces will not poke or irritate sensitive tissue in the mouth.
Convenience - While treatment is closely supervised by the dentist, appointments will be less frequent than with traditional braces.
You can experience significant advantages by straightening your teeth with the convenient, comfortable ClearCorrect system.
Beginning Treatment
At your initial appointment, Dr. Wasserman will assess your candidacy and ensure your teeth and gums are healthy. Treatment begins with our painless, digital imaging technology, which provides detailed impressions of your teeth to design your trays. Once Dr. Wasserman has completed the design of your aligners, the computerized blueprint will be sent to a lab for fabrication.
You will return for a second appointment to receive your first set of aligners. The ClearCorrect process includes wearing your aligners for 22 hours a day, usually moving onto the next tray in your series every two to three weeks. As each tray is discarded and replaced with the next, your teeth will be moving steadily into desired position.
With our personalized care and advanced treatment options, you can achieve the symmetrical, aesthetic smile you have always wanted.
Patients with very minor misalignments can often complete treatment at an accelerated pace. However, most individuals are able to achieve their goals in about a year. When your treatment is finished, you will receive a custom retainer to wear and maintain your proper alignment.
Achieve Your Goals
With our personalized care and advanced treatment options, you can achieve the symmetrical, aesthetic smile you have always wanted. Please contact our office online or call (847) 432-1416 today to schedule your appointment and learn more about the treatment process and cost.